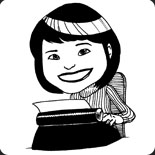 Welcome to my website, where you'll find the latest on my books, plus interviews and news.
Good news for book clubs!  Unto the Daughters, The Book of Names, and The Illumination are also in softcover editions.  
Catch my TV appearances online.  Click on the underlined links below to watch the interviews.
Calandra Institute, Unto the Daughters:  ITALICS
Abraham Lincoln Presidential Library, Trapped: YouTube
C-SPAN, Trapped: C-SPAN History Channel
Is your book club reading one of my books?  Drop me a line, tell me about your club, and perhaps I can phone in or visit with you via Skype when you meet. 
Comments?  Questions? Please This email address is being protected from spambots. You need JavaScript enabled to view it. This email address is being protected from spambots. You need JavaScript enabled to view it. . 
Cheers, Karen 
Cast of Characters Includes My First-Ever Short Story
I'm a proud member of Novelists Inc., the only writers organization devoted exclusively to the needs of multi-published novelists. This Spring, we published our first-ever fiction anthology, Cast of Characters. More than a year in development, Cast of Characters is a huge volume of original fiction. It's nearly five hundred pages long, and it includes twenty-eight original stories, eleven of which are from New York Times bestselling authors. You can read more about it here.
The anthology is available at Amazon, Barnes and Noble, Apple and all other online booksellers. The e-book retails for $6.99, which is an extraordinary price for this much great fiction.
Want a sneak peek at some of my fellow Ninc members' newest novels?  Novelists Inc. is offering them in a free e-book called "Set Pieces." You can get this volume free at the Novelists Inc. website www.ninc.com.
I'm thrilled that my first-ever short story, Down Under, is included in the Cast of Characters anthology.  From the beginning, I knew the twist that ends the story.  Still, it was a challenge to craft such a suspenseful read in just five thousand words. I can't wait to hear what you think about it.
Just Published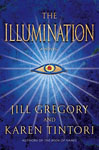 The Illumination by Jill Gregory and Karen Tintori is is now on sale. Ask your local or online bookseller for your copy now.
The Book of Names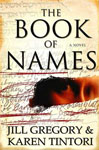 By Jill Gregory and Karen Tintori
David Shepherd knows the names of the thirty-six Righteous Souls, upon whose existence -- the Talmud says -- God keeps the world in existence. Thirty-three of them have just been murdered. Now David must race to find and save the remaining three – one of them his young step-daughter -- to save the world.
The Book of Names is Karen Tintori's fifth publication and her fourth collaboration with co-author Jill Gregory.
Read more...