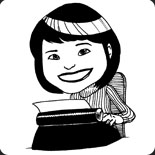 Welcome to my website, where you'll find the latest on my books, plus interviews and news.
Good news for book clubs!  Unto the Daughters, The Book of Names, and The Illumination are also in softcover editions.  
Catch my TV appearances online.  Click on the underlined links below to watch the interviews.
Calandra Institute, Unto the Daughters:  ITALICS
Abraham Lincoln Presidential Library, Trapped: YouTube
C-SPAN, Trapped: C-SPAN History Channel
Is your book club reading one of my books?  Drop me a line, tell me about your club, and perhaps I can phone in or visit with you via Skype when you meet. 
Comments?  Questions? Please This email address is being protected from spambots. You need JavaScript enabled to view it. This email address is being protected from spambots. You need JavaScript enabled to view it. . 
Cheers, Karen 
Just Published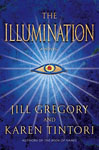 The Illumination by Jill Gregory and Karen Tintori is is now on sale. Ask your local or online bookseller for your copy now.
The Book of Names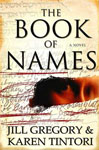 By Jill Gregory and Karen Tintori
David Shepherd knows the names of the thirty-six Righteous Souls, upon whose existence -- the Talmud says -- God keeps the world in existence. Thirty-three of them have just been murdered. Now David must race to find and save the remaining three – one of them his young step-daughter -- to save the world.
The Book of Names is Karen Tintori's fifth publication and her fourth collaboration with co-author Jill Gregory.
Read more...